If you buy something through a link in our posts, we may get a small share of the sale.
Finding the best laptop for SolidWorks can be tricky since SolidWorks is a versatile software. Inaccurate information can lead you to choose what you think is the best laptop, only to find out that it can't handle the complexity and size of your projects.
To make things easier for you, we have reviewed several computer models on the market make sure you pick the best laptop for SolidWorks.
Our Best Laptop for SolidWorks Reviews
Brand
Best Overall
Gigabyte Aero 15-X9-RT5P
Best for the Money
Asus ROG Strix Scar II
Best Cheap Pick
Acer Predator Helios 300
Product
Best Overall
Product
Best for the Money
Product
Best Cheap Pick
Product
Best Laptop for SolidWorks Overall: Gigabyte Aero 15-X9-RT5P
Gigabyte challenges the dominance and performance of some of the best laptops brands by producing some of the best laptops for SolidWorks, capable of competing with its rivals. The Gigabyte Aero-15-X9-RT5P is its best SolidWorks ultra-thin laptop.
To start, our choice for the best laptops for Solidworks has thin bezels around the screen and boasts of solid design with 15.6 inches full HD screen display.
When it comes to performance and processing power, the Gigabyte Aero-15-X9-RT5P Laptop features a powerful 2.2 gigahertz Intel Core i7 8750H processor. This intel i7 processor comes with six cores for processing data. You can also boost the Intel Core i7 processor to 4.1 gigahertz using turbo if you need to increase its performance.
Along with the Intel Core i7, you can use the model's RAM 16GB DDR4 to run SolidWorks effectively. The system's 16GB RAM is derived from a single channel and the SO-Dim technology. Dim uses integrated circuits that consume little power while delivering impressive RAM output.
This 15.6 inches full HD screen uses IPS display technology with an impressive 144-hertz display refresh rate to allow you to view data and other content from different angles with great color depth accuracy.
Additionally, the laptop also comes with anti-glare display technology that makes sure the content displayed is not distorted in any way. If you like working late at night, its backlit keyboard will help you brave it out while you're burning the midnight oil.
Regarding storage requirements, its PCIe NVMe SSD 1TB storage capacity is large enough to allow you to store a large amount of your data. NVMe is an advanced level of standard storage that enables you to store your files in large quantities without slowing down your system or affecting performance.
This is one of your best storage options, since you won't have to wait for the files to boot because of the heavy workload.
To speed things up, this laptop features an amazing NVIDIA GeForce RTX 2070 graphics card. While not the best card for a workstation this card is the third-fastest GPU and boasts of a 8 GB capacity to enable you to work with difficult graphics interfaces and software.
With so much performance power, it's only natural this model heats up over extended periods. However, the Gigabyte Aero-15-X9-RT5P comes with two uniquely designed cooling systems and inbuilt fans for GPU and processor to dissipate the heat effectively.
Finally, the Gigabyte Aero-15-X9-RT5P comes with a 94.24 watt-hour battery life that runs for 8 hours to make things easier for you, especially when working on those power-intensive projects and software to make sure your tasks are not interrupted by short battery life.
What We Like
Two fans for cooling the system
Six cores for processing data and software
PCIe NVMe SSD 1TB storage capacity
16GB of RAM
Windows 10 Pro Operating System
NVIDIA GeForce RTX 2070 Graphics card
15.6 inches full HD screen display
8 Hours Battery Life
Slim and compact
What We Don't Like
No dual-channel RAM
Heats up easily
We would've preffered an Nvidia Quadro
The fan can be a bit noisy sometimes
Gigabyte AERO 15-X9-RT5P 15" Thin Bezel FHD 144Hz...
15.6" 3mm Ultra-thin bezel | LG FHD 144Hz 1920x1080 IPS Anti-Glare display LCD | X-Rite Pantone...
Intel Core i7-8750H (2.2Ghz-4.1GHz) | NVIDIA GeForce RTX 2070 GDDR6 8GB Supports NVIDIA Optimus...
16GB DDR4 2666MHz Samsung DRAM module | M.2 NVMe PCIe 1TB Intel 760P SSD | Windows 10 Pro
Best SolidWorks Laptop for the Money: Asus ROG Strix Scar II
Asus is a well-known laptop brand that manufactures the best laptops for Solidworks that are heavy-duty and able to handle the program. The Asus ROG Strix Scar II model laptop is one of your best choices to run SolidWorks as well as other performance intensive tasks such as video editing or gaming.
The best laptop for your money comes with a 8th generation Intel Core i7 8750H CPU, NVIDIA GeForce GTX 1060 GPU video card, 1920 x 1080 resolution display, and 512GB SSD of storage that can give you enough performance to tackle any project easily and the best value for your money.
Along with the Nvidia GTX card GPU, if you are the type of person that likes multi-tasking when working on SolidWorks, it's best you have enough RAM to be able to handle several tasks at the same time. Fortunately, with this model, you will get RAM 16GB DDR4 along with the Intel Core i7. This will give you an impressive performance for RAM hungry applications such as Google Chrome.
When it comes to storage, the model features a combination of a 1TB FireCuda Hybrid drive and 512GB SSD PCIe of storage. 512 GB SSD of storage gives you both enough space to store your data and five times more speed compared to the standard HDD.
Along with the 512 GB SSD of storage, the 17.3 inch Full HD display screen with 1920 x 1080 resolution of this laptop is able to handle a larger view of your SolidWorks projects to give you better viewing experience. Additionally, the customizable RGB keyboard on the Asus laptop will enable you to work comfortably in low-light conditions. So, you won't have to strain your eyes when working in dimly lit places with this display.
Apart from the amazing configuration, this laptop comes with NVIDIA GeForce GTX 2070 GPU graphics card with 8 GB vRAM that further improves the speed to ensure the ROG model delivers a powerful performance and beautiful 1920 x 1080 resolution.
Although you may expect a 17.3 inch display laptop to be a little bulky, surprisingly, this product only weighs 6.5 pounds. The large display 1920 x 1080 resolution and powerful specifications make the Strix Scar II laptop a perfect machine for having several windows open side to side and multi-tasking.
Despite the size, the body is only 1-inch thin, which means it won't occupy a lot of space in your best workstation laptop.
One remarkable feature you may like is the anti-dust technology that keeps out the dust. The laptop features two powerful fans and anti-dust tunnels that ensure the internal components of your machine are in good condition and keep its performance intact.
If you are thinking about committing to SolidWorks professionally or even if you're only a student, this is one of the best models worth your consideration that we promise will give you an impressive performance and the best value for your money.
What We Like
8th Generation Intel Core i7 8750H processor
Customizable RGB keyboard
Windows 10 Operating System
1TB FireCuda Hybrid drive with 512 GB PCIe SSD storage
17.3 inches Full HD display with 1920 x 1080 max resolution
Great NVIDIA GeForce GTX 1060 GPU
Great battery life
Great performance output
Lightweight and wide display
16GB RAM DDR4 RAM
What We Don't Like
Fans can get louder during heavy workload
It doesn't use an Nvidia Quadro graphics card
The keypad requires time to master it
Difficult to find upgrading hardware
Best Cheap Laptop for SolidWorks: Acer Predator Helios 300
Everything that makes the Acer Predator Helios 300 an excellent gaming budget laptop also makes it one of the best laptops for SolidWorks. This budget laptop comes with a 9th generation Intel Core i7 9750H CPU, a 256GB SSD storage, RAM 16GB, 1920 x 1080 display resolution, and Windows 10 as operating system.
Along with the 9th generation Intel Core i7 and the Ram 16GB DDR4, this model also comes with a 6 GB VRAM NVIDIA GXT 1660 Ti graphics card. We only wish it used a Nvidia Quadro GPU, that's more centered for workstation laptop models.
The 15.6 inches screen is great while the display of 1920 x 1080 pixels resolution is high enough to give you crisp imagery without straining the graphics core. Its IPS panel has a 144-hertz display refresh rate, which with the Ram 16GB DDR4 memory will help you enjoy if you plan to play some games after completing your studies or work.
When it comes to port selection, you will get a sole audio jack, one Type-C connection, and three USB ports. There are also mini-display and HDMI ports. However, this model has no thunderbolt or card reader.
While its build quality is average (you can flex the screen forward and back easily while the wrist-rest metal moves a lot) this SolidWorks computer is not weak. That being said, buying a protective sleeve for this computer would be a great idea.
The high end keyboard on this computer boasts of a good layout. There is the cursor, a number pad, and full-size return keys. The typing action is also good since the base is firm, which makes hammering the buttons feel more satisfying.
Additionally, the keyboard has a good amount of key travel distance that helps it to feel robust when typing. However, it is not all good news. Despite the reasonable travel and the firm base, the buttons are a bit soft. This means they are a little spongy than the keyboards on the best laptops for SolidWorks.
The slightly soft buttons aren't much of an issue for mainstream gaming, typing, and eSports. However, you may want to check elsewhere if you are a professional that likes a firm touch.
The Helios trackpad has a smooth surface for supporting gestures. However, if you enjoy working on your projects, you will have to look for a high end USB mouse. If you only handle small jobs on SolidWorks, you will find the Acer laptop an ideal choice. Although you may feel the storage capacity is a bit limited, it comes with a Hard Drive Bay and a free SSD (solid state drive) slot for easy storage upgrades.
What We Like
Smooth trackpad surface book that supports gestures
9th generation Intel Core i7 9750H CPU
6 GB VRAM NVIDIA GXT 1660 Ti GPU graphics card
16GB RAM memory
Impressive display
256GB SSD storage which you can upgrade
Operating System Windows 10 Home
Free SSD slot for easy storage upgrades
Reasonable travel and firm base
Great battery life
Excellent screen quality
Solid 1080 pixels gaming ability
What We Don't Like
Heavy and weak exterior
No card reader or thunderbolt
Average build quality
Acer Predator Helios 300 Gaming Laptop PC, 15.6"...
9th Generation Intel Core i7 9750H 6 Core Processor (Up to 4.5GHz) with Windows 10 Home 64 Bit
NVIDIA GeForce GTX 1660 Ti Graphics with 6GB of dedicated GDDR6 VRAM
15.6 inches Full HD (1920 x 1080) Widescreen LED backlit IPS Display (144Hz Refresh Rate, 3ms...
Best Compact Laptop for SolidWorks: Microsoft Surface Book 2
Students or professionals looking for the smallest laptop that supports the SolidWorks software may find the Microsoft Surface Book 2 laptop an excellent option.
The laptop delivers impressive speed and performance, thanks to its 8th generation Intel Core i7 8650U quad core CPU and 256 GB of SSD storage that ensure every program runs smoothly. You can turbo boost the 8th gen intel Core i7 quad core CPU to 4.2 gigahertz- This way, the Core i7 will give help you enhance the performance of the laptop.
The model is perfect for CAD as it part of the non mobile workstation laptops certified for SolidWorks. It's also well-engineered to meet the demanding needs of heavy-duty applications. The laptop's 8 GB RAM, 256GB SSD storage and NVIDIA GeForce GTX 1060 GPU makes it an ideal choice for people that like multi-tasking on a great display and those that prefer machines that load data fast.
If 8GB of RAM memory doesn't sound that impressive to you, rest easy knowing you can upgrade the memory RAM to be 16GB RAM.
This laptop also comes with 1 TB HDD and 256GB SSD. This powerful combination allows the laptop to store all your professional or personal data while the 256GB SSD allows you to boot the laptop in no time.
At 256GB SSD, the storage capacity provides the Microsoft laptop with both speed and space as 256 GB reduce the time the SolidWorks software and other applications take to load, increasing your performance and productivity.
As we've mentioned, along with the Intel Core i7 quad core processor and the 256GB SSD, the laptop also comes with an NVIDIA GeForce GTX 1060 powerful graphics card a 13.5 inches FHD display for an optimum performance.
Calibrated display colors make sure you have eye-soothing working experience. In addition to the NVIDIA GeForce GTX 1060, this SolidWorks laptop boasts of a 144-hertz display refresh rate and has an IPS display panel.
This laptop features an island-style keyboard has smooth keys while the large touchpad is smooth to your fingers. However, the keyboard is slightly loud. There is also the surface pen that delivers natural drawing and writing experience. The camera and sound system are also of good quality to give you an enjoyable experience when using Solidworks on this laptop.
The only major issue with this laptop is that it tends to heat up quickly. It tends to happen with laptop models with powerful graphics and cards like the NVIDIA GeForce GTX 1050. However, the laptop has a cooling system to deal with this flaw even though some users complain that the system is not well developed. The laptop is also lightweight as it only weighs 4 pounds.
The Surface Book 2 laptop also comes with a battery life that will give you up to 18 working hours before you need to reach for a power supply. However, the performance depends on the tasks you will be working on since some jobs consume a lot of power while others use less. Overall, it is a great laptop that deserves your attention.
What We Like
Perfect for heavy-duty tasks
Processor Intel Core i7 8650H quad core processor (4 cores)
1 TB HDD and 256GB SSD storage capacity
NVIDIA GeForce GTX 1050 graphics card
13.5 inches Full HD IPS display
8GB of RAM is good enough (which you can upgrade to 16GB RAM)
Operating System: Windows 10 Pro 64-Bit
Ideal for SolidWorks
Great performance output
Surface pen
What We Don't Like
Poor cooling system
Wish the NVIDIA GeForce GTX was an Nvidia Quadro instead
Heats up quickly
Slightly loud keyboard
Sale
Best Portable Laptop for SolidWorks: Acer Predator Triton 500
If you are looking for a powerful and ultra-thin SolidWorks laptop, you may want to check out the Acer PredatorTriton 500 model. It comes with some enough potency for your SolidWorks projects, high- quality speakers, and great features. The laptop offers NVIDIA GeForce RTX 2080 graphics card, 512GB NVMe SSD PCIe, 16GB RAM DDR4 2666 megahertz, an Intel Core i7 9750H processor, and Windows 10 as operating system.
We only wish this laptop used a graphics card more directed to mobile workstation laptops, like the Nvidia Quadro instead of the Nvidia Geforce.
Along with the Intel Core i7, 16GB of RAM and 512GB SSD, the Triton 500 laptop offers a fast, standard PCIe NVMe SSD drive as it allows the laptop to boot into the operating system (windows 10) quickly. Unfortunately, these can fill up quickly if you have large amounts of data or files. If that's your case you can always upgrade to 1TB.
Such decent specs allow this laptop to run all the latest games and support the SolidWorks software on ultra settings with 20-series GPU. One area that the Acer laptop does not disappoint is with its connections.
It has a standard Ethernet port, which is rare on most of the best laptops for Solidworks. Also, the DoubleShot Pro networking technology means you will enjoy a stress-free Wi-Fi connection.
There are also four USB ports, the DisplayPort mini connection on one side, and an HDMI port on the other side to make the model flexible and nice. Plugging in the HTC Vive is also easy to allow you to work on your projects, game on this laptop, or set it up with your favorite keyboard and gaming mouse on a desk.
We've found that one area that most thin high-end laptops tend to ignore is the cooling system. However, our experience with the best laptops for SolidWorks shows that this model performs well in this area.
Although the laptop heats up when using Solidworks on your lap for a long time, it copes well when used on a desk. There is also a bit of fan noise; however, under standard use, you won't notice the fans on the best laptops.
Another downside is its battery life that can only keep your laptop on for three hours. So, you will have to be plugged in when working on your projects or carry the cable with you if you plan to work on your projects throughout the entire day.
Finally, this model has a 15.6 inches display with a 144-hertz display refresh rate and 1080 pixels IPS panel. The display is also bright enough to allow you to view your content, rich in color, and provides decent viewing angles.
What We Like
Great graphics performance
Great processor, Intel Core i7
Fast file transfer speed
15.6 inch FHD display
Great 16GB of RAM (which you can increase to 32GB RAM)
Portable design
Multiple USB ports
Windows 10 Home as an Operating System
Comfortable keyboard
What We Don't Like
Short battery life, wish we could get at least 6 hours
Weak audio
Loud fans
Sale
Acer Predator Triton 500 Thin & Light Gaming...
8th Generation Intel Core i7 8750H 6 Core Processor (Upto 4.1GHz) with Windows 10 Home 64 Bit
Nvidia GeForce RTX 2080 overclock Graphics with Max Q design and 8 GB of dedicated GDDR6 DRAM....
15.6 inches Full HD (1920 x 1080) LED backlit IPS 144Hz refresh rate display with NVIDIA G SYNC...
Laptop for SolidWorks Features and Considerations
Before buying a new laptop, it will be a good idea to figure out the types of projects you will be working on. This is because it is not easy to tell the hardware specifications that will suit you due to diversity in project sizes. That said, here is what to look for when shopping for the best laptop for SolidWorks: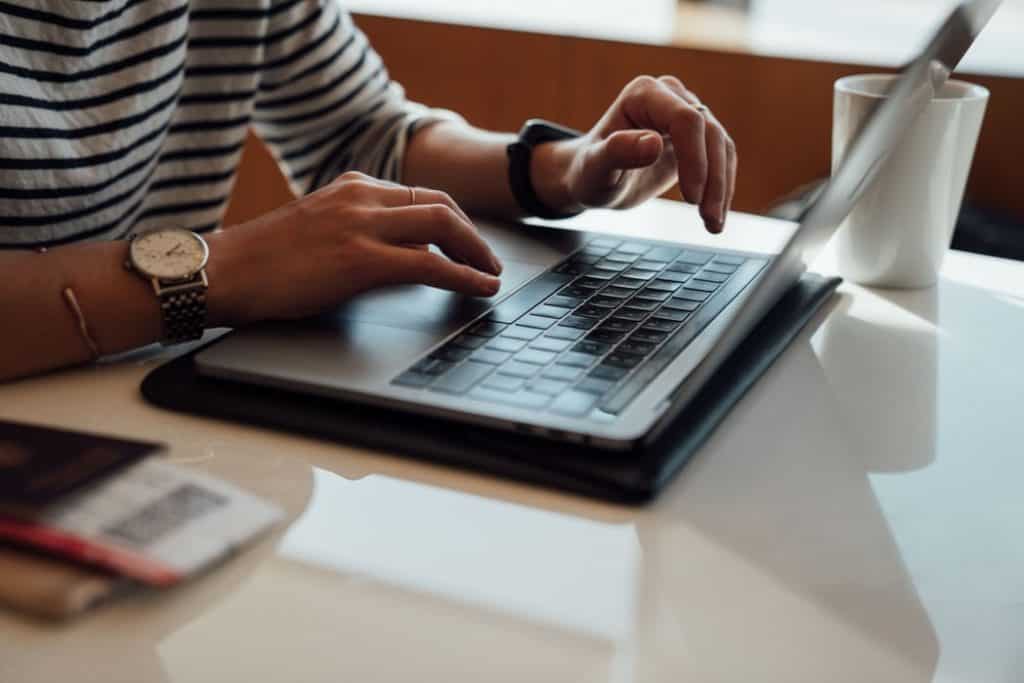 GPU (Graphics Card)
There are moments when the SolidWorks software slows down and crashes. One of the major causes of this is usually the GPU or the dedicated graphics cards. Since it's a chip embedded directly on the motherboard, this means you can't simply replace these graphics cards and that it'll cause you a considerable problem if it's damaged.
Since you will be stuck with this card for the entire duration you will be using Solidworks on your laptop; you should ensure it is compatible with the latest versions of the SolidWorks software. Like other requirements, the GPU you require depends on your level of experience when it comes to using SolidWorks and your projects.
For instance, if you are an engineer or student getting started with SolidWorks and looking for low budget models, then an excellent option would be a consumer card.
Consumer Cards
If you are on a tight budget or are new to SolidWorks, then consumer cards are a perfect choice because they are affordable. You don't have to worry that you will not be able to run SolidWorks if you do not buy a supported card.
This is because nowadays, SolidWorks is compatible with gaming/consumer cards. You can choose a consumer card if you're not working on intensive simulation or rendering. So, any Nvidia and AMD graphics card or gaming card will work for you.
If you only do drafting, drawing, and modeling because they do not require a high-end graphics card, then you can also choose a consumer card.
However, bear in mind that opting for a large amount of VRAM is only recommended when you are working with large textures and patterns. Also, if you want to work RealView with the gaming/consumer cards, you will have to use RealHack.
So, what are the challenges of using consumer cards?
First, unlike mobile workstation laptop cards like the Nvidia Quadro, they're not designed for CAD applications even though they provide the same programming interface as mobile workstation laptop cards. Also, they're not ideal for professionals that work with several parts in their assemblies.
Finally, if you face any challenges, you won't get any support from SolidWorks of the GPU manufacturer.
Workstation Cards
On the other hand, if you are a professional, you will have to look for a high-end mobile workstation laptop card or graphics card like the Nvidia quadro to get the highest fps (frames per second) with extremely complex and large assemblies.
It's easy to pick mobile workstation laptop cards like the Nvidia quadro; however, you have to ensure they are tested and certified by SolidWorks. One advantage of using cards like the Nvidia quadro is that they work flawlessly without any issues since they are tested to minimize crashes and bugs.
It's also important to mention that GPU drivers cause most graphics cards problems. For example, the Nvidia Quadro latest driver may not work as expected, even if it is downloaded from the official Nvidia quadro GPU manufacturer website. Make sure to download the older version, which also applies to the mobile workstation laptop cards like the Nvidia quadro.
RAM
RAM is another important factor worth considering when looking for a laptop for SolidWorks because RAM works as temporary storage for current projects or files. Also, the processor can retrieve data very fast when it's stored in the RAM.
Additionally, RAM defines the number of individual windows the laptop can handle. RAM also defines the size of multi-sheet drawing as well as assembly.
For example, a large RAM will enable you to tackle larger assembly while modeling. RAM requirements depend on whether the assembly size is large or small.
Large Assembly
If you intend to load complex drawings and models in SolidWorks, you will require a larger RAM size. When running a heavy simulation, a large amount of data will have to be loaded during the calculation. This also applies to the dataset sizes that have to be loaded.
In case your laptop runs out of RAM because of the hard drive caching, then the load time will increase since the hard drive will become slower than the RAM. In addition, if you are working with large assemblies, we recommend choosing RAM 16GB DDR4 to 32 GB RAM
Small Assembly
If you are creating simple drawings, assembly, and parts, then 8 GB RAM will be enough. Some projects, such as rendering, simulations, and rotating models, require 4 GB to 8 GB RAM to work properly.
Storage Capacity
When considering the storage of your laptop, you will have to choose between HDDs (Hard Disk Drives) and SSDs (Solid State Drives). Nowadays, SSDs are not as costly as before and have become standard for CAD works. So, there is no reason for opting for the HDDs, specially when operating systems versions like Windows 7 and Windows 10 can both boot quickly with an SSD.
Also, do not be lured by a 7200 RPM (Revolutions Per Minute) drive just because they provide larger capacity to run Solidworks and seem to be faster than 5400 RPM drives. This is because HDDs are slower than SSD, and even the sluggish SSD is many times faster than a 7,200 RPM drive (fastest HDD).
For this reason, we highly recommend going for an SSD laptop for SolidWorks as it delivers faster performance. In case you run out of storage because of low GB SSD storage, you can use both HDD and SSD hard drives or even an external drive. Some mobile workstation laptop models provide this feature during purchase while you may have to upgrade it on other laptops.
Using both hard drives in a best Solidworks computer is a good idea because you can use HDD to store long-term data and a SSD to install any project files you may be working on, SolidWorks and the operating system. SDD is highly recommended on the best laptops for SolidWorks because of its assembly size. SDDs on your computer reduce the saving and opening time for assembly since they have faster data retrieval speed.
It's important to mention that if the assembly is large, it will take longer to open. So, you will have to invest in a laptop with the fastest drives, such as the NVME PCIe SSD, if you are working on large assemblies. Instead of a PCIe NVME SSD, you can go for SATA (Serial Advanced Technology Attachment) III which are standard SSDs and easily found in most high-end workstation laptop models.
CPU (Processor)
The CPU is an important factor to consider when choosing a SolidWorks Laptop because the specification of complex models like the Intel Core i7 CPU or Intel Core i5 CPU will determine the tasks you can use the CPU to perform regularly. For instance, modeling is a single-threaded application that relies heavily on the clock speed or rate of your laptop's core processor. So, you will require a 3Ghz (gigahertz) frequency processor for smooth working.
Additionally, the extra processor threads or CPU cores are useful for simulations and drawing tasks. The good thing is that nowadays, you can easily get a quad core processor (a CPU with 4 cores) like the Intel i7, with Hyper-Threading in budget laptops for SolidWorks like the Lenovo ThinkPad p50, Dell Inspiron, the HP Zbook, or Dell Precision.
However, a laptop CPU with more internal cache and a higher clock speed or rate is much better. So, what is the CPU clock speed or rate, and how does it impact a high performance?
Clock rate on your CPU refers to the amount of time your laptop can take to perform calculations. If the clock rate on the CPU is higher, the processor will carry out the calculations quickly. SolidWorks is a frequency-bound software since it uses parametric modeling.
As such, a higher frequency processor like the Intel i7 processor or even Intel Core i5 CPU will be ideal because a processor like the Intel core i5 can perform better with the software. Also, you should consider the number of cores of your processor because a processor with many cores like the Intel Core i7 can perform several calculations faster compared to a processor that's single core.
Most of our recommendations and even other laptops not included in these reviews like the Lenovo Thinkpad p50 feature a great Intel Core i7 core processor.
Screen Quality and Size
Since you will be spending more time staring at the screen of your laptop while working on your tasks, it's important to consider the quality of the display. You can judge the quality of your screen using the following metrics:
Color Gamut
Panel type
Brightness
Resolution
Contrast
These attributes can help you to judge most laptop screens available on the market accurately. For instance, IPS panels are an excellent choice for providing wide view angles and color-sensitive projects. So, it's good to select an IPS full HD display for a SolidWorks workstation.
You can find this information in the description of the product. In general, you can consider most of the complex models in these reviews or even others like the Lenovo Thinkpad.
However, SolidWorks versions released before 2019 have an issue with high-resolution screens that are above full HD. This is because SolidWorks uses lots of custom margins//padding and fonts, which tend to create problems, especially when using Windows scaling. To solve this issue, get a full HD IPS for SolidWorks as it won't cause DPI scaling issues.
When it comes to contrast and brightness, more is better. For example, 300 cd is found on most laptops like Lenovo Thinkpad while others offer above 350 cd. Additionally, an 800:1 contrast ratio is ideal for CAD workstations.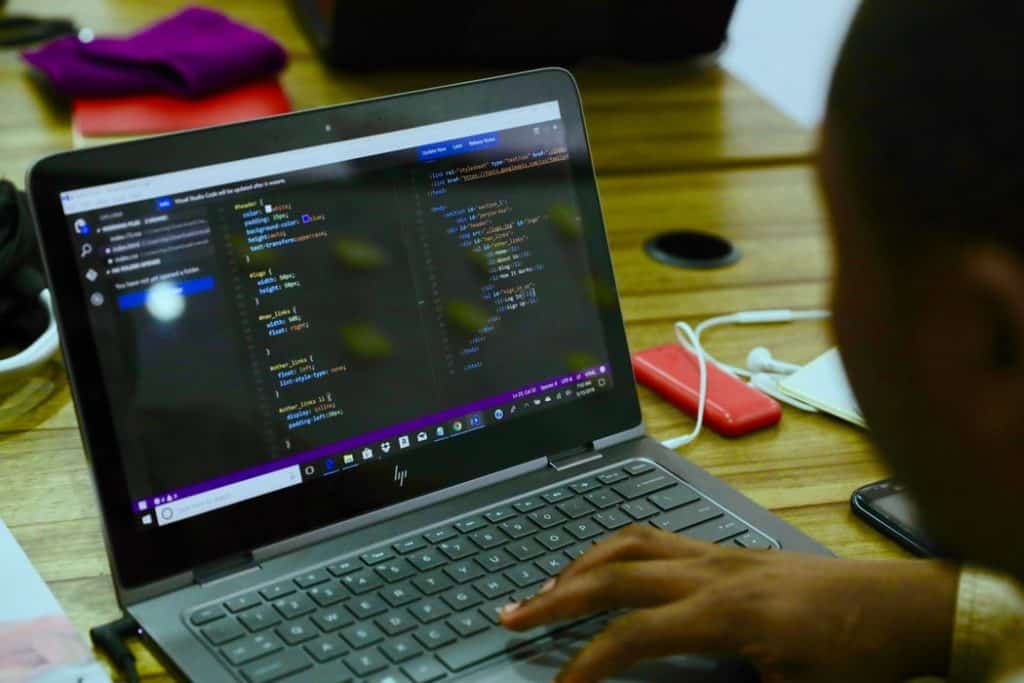 Battery Life
Battery life will depend on your working style. For instance, if your working environment has a power source, you can plug in to avoid a short battery life runtime.
However, you will appreciate it if your workstation's battery life can last for at least 6 hours. So, your laptop will require more backup energy, especially if you are always on the go. As such, a battery life with a long runtime will be ideal as it will allow you to complete working on your projects.
Since there is no exact way to measure the duration of your battery life can last, the number of cells can give you an idea of how long the battery life can serve you. Generally, even other laptops for SolidWorks like Lenovo Thinkpad tend to have the best performance in this regard, so you will have to use more than six-cell batteries to balance the backup time and have a better battery life.
Intended Use
It's important to think about the tasks you will be handling, as this will help you buy a laptop with the right specifications for your projects. For example, a laptop like the Lenovo Thinkpad with 8 GB RAM is an excellent choice for people that handle previous operating system versions like Windows 7 or light-duty tasks occasionally since SolidWorks occupies 4 GB on its own.
On the other hand, professionals will need 32 GB of RAM to tackle complex assemblies because they rely on their laptops for job assignments.
Wrap Up
All the laptops on our list have different specifications based on their price range. However, a reasonable price range does not affect the performance of the laptops. One thing they have in common is that they work great with the SolidWorks software.
Their specs are enough to run this software effectively. Therefore, before choosing your best laptop, read the specs carefully to help you pick a laptop that can serve your needs.