Budgeting for a laptop with less than $600 could be quite a hassle. Most devices in that price range only perform basic functionality. However, with a bit of shopping around, you can get some of the Best Laptops Under $600 With SSD and other high-end features.
Top Laptops Under $600 With SSD Available
Laptops that cost $600 and below are mainly for students and people who use them for lighter duties. However, graphic designers, gamers, and other heavy users with a low budget might still find these laptops useful. 
Table setup not completed.
Best Overall Laptop Under $600 With SSD: ASUS VivoBook 15 
The ASUS VivoBook 15 laptop is excellent in all aspects. If you are looking for a good value for your money and some plausible computer specs, you will like this laptop. It comes in a perfect, slim design, several ports, and speedy performance.
This laptop is great for the new generation with its range of pop colors. It has matching color options for a creative, expressive generation. In fact, ASUS's marketing strategy for this particular product targets the Gen Z. 
The size, weight, and the 15.6-inch screen give the machine a look that only befits a notebook twice its price. The slate grey finish blends well with the silver metallic sheen of the Asus logo to bring out a beautiful contrast.
When you lift the lid, you will feel amazed by the Ergolift Hinge. It is a technology that enables a superior typing experience by lifting the Keyboard deck slightly. 
This ASUS model also features a power jack, Type-A port (USB 3.1), another USB Type-C port, an HDMI 2.0 port, a combo headphone/microphone jack, and a microSD card slot. This 10th Gen Intel i5 CPU computer model is a great option if you looking to work from home or enjoy some light gaming and movies. 
What We Like
Premium design
Minimal bezels
Solid port selection
Great value for the feature set
Excellent performance for the price
Stylish, slim design with multiple color options
What We Don't Like
Dim and dull display
Weak audio
Sale
ASUS VivoBook 15 Thin and Light Laptop, 15.6"...
15.6 inch Full HD (1920x1080) 4-way NanoEdge bezel display with a stunning 88% screen-to-body ratio
Latest 10th Gen Intel Core i5-1035G1 CPU (6M Cache, up to 3.6 GHz)
8GB DDR4 RAM and 512GB PCIe NVMe M.2 SSD
Best Laptop Under $600 With SSD for the Money: Acer Aspire 5 (2019) 
The Aspire 5 2019 model is an excellent laptop if you are looking for a fast, reliable machine for general use. Even with its slim body and fast processor, it still makes for an impossibly good deal.
Its combination of size (18 mm thick), weight (1.7kg), and the price are not very easy to come across for a 15.6-inch display laptop. It features a 512GB PCIe NVMe SSD and 10th-gen Core i5, entry-level Nvidia MX250 discrete graphics. That is a super performance level for a computer of that price range.
Around the side of this machine, you have Type-C USB 3.1 Gen 1 ports, HDMI output, Gigabit Ethernet, Two USB 3.0 ports, and a USB 2.0 port, and a Combo headphone-mic jack. 
This setup allows you to use an additional keyboard, external display, and other essentials that you could have on a desktop. This, however, does not mean that you need to replace the keyboard or screen.
The Acer Aspire 5 has a battery that lasts up to eight hours of constant use after charges. The full HD-display provides excellent color and brightness. The display looks fine off-angles and has a matte finish that tames distracting reflections. 
What We Like
Delivers premium appeal at a low price
Thin and light
Great port assortment
Upgradable storage and memory
Durable battery
Quality sound quality
What We Do Not Like
No SD card slot
Sloppy keyboard
Acer Aspire 5, 15.6" Full HD IPS Display, 10th Gen...
10th Generation Intel Core i5-10210u Processor (Up to 4 2GHz) | 8GB DDR4 Memory | 512GB PCIe NVMe...
15 6" Full HD (1920 x 1080) widescreen LED-backlit IPS display | NVIDIA GeForce MX250 with 2 GB of...
Intel wireless Wi-Fi 6 AX201 802 11Ax | Backlit keyboard | up to 9 5 hours Battery Life
Best Cheap Laptop Under $600 With SSD: HP 14″ Touchscreen Home and Business Laptop
If you want a classy laptop for both office and home use, this 14-Inch HP laptop comes in handy. Just like with most HP laptops, this one blends high end features with affordability. With such a price, HP is no-doubt targeting price-conscious customers with this device. 
The 14-inch screen with the natural finger-touch navigation system adds a classy angle to this laptop. The screen also features an energy-efficient backlight.
The casing consists of aluminum at the bottom and plastic on the rest of the body. This feature makes it sturdy and light. 
The DDR4 2400 MHz RAM Memory with SSD combo gives it the ability to handle gaming and advanced multitasking. On the other hand, the smart dual-core AMD Ryzen 3 3200U processor allows high performance for HD quality computing.
On the sides, you have several ports that include one USB 3.1 Gen 1 Type-C, 2 USB 3.1 Gen 1 Type-A, one RJ45 LAN Jack for LAN insert, and one HDMI 1.4b 4K Output. You also have a built-in webcam and an audio jack combo.
What We Like
Touch screen 
Energy efficient
Lightweight
Touchscreen navigation
Fingerprint reader
Affordable and targets price-conscious users
What We Don't Like 
No memory card slot
Lower processor
Features to Consider When Buying a Laptop Under $600 with SSD
Laptops under $600 don't have much to offer. However, this does not mean that you should settle for a mediocre computer. Here are some features to look out for.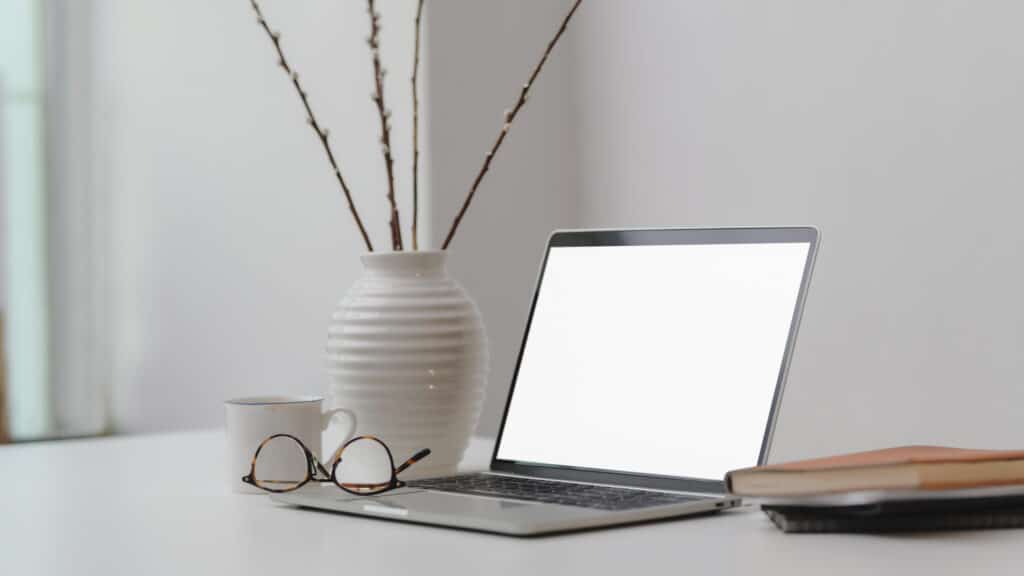 RAM
Having enough memory space is very important in a laptop. The bigger the RAM, the higher the performance level. Most laptops in this price range have enough RAM capacity to support basic professional tasks like video calling, typing, and spreadsheet operations.
Most of them have 8GB RAM, which is enough to support more advanced device tasks like little bit gaming and video editing. The RAM is also adequate to support massive data. Some laptops will give you an option to add more RAM. 
Also, in this price range, you still have the option to choose between a single in-line memory module (SIMM) and Dual In-Line Memory Module. We recommend that you buy the dual storage module because they use 64-bits and support more than 4GB RAM capacity.
CPU
Even though you are on a budget, you need to pick the fastest laptop you can afford. When looking at the CPU, we consider factors like the GHz and cores. 
You are still able to land a laptop with a Core i5 processor with less than 600. It is the workhorse of the computer industry as if features in the most mainstream laptops. 
You can go for the Corei3 processors if you only want basic functionalities like internet browsing, image viewing, and word processing. However, we recommend the Core i5.
Display 
The quality of the screen has a significant role in the overall functionality of a laptop. It would be best to have a computer that will not give you a hard time focusing on the screen. Even for such a budget, you need a bright, colorful, and clear screen.
With a budget of 600 or less, your laptop should have a screen display size of around 12.5 to14-inches. With that size, you have a perfect balance between usability and portability.
You can also get features like a full HD screen for the perfect display. There are also touchscreen laptops that go for such a low budget so you can make your choice.
Ports 
As much as you want an affordable laptop to fit your budget, you need to ensure that the port assortment is perfect. From USB, HDMI, audio jack to Memory slots. For $600, you should be able to buy a laptop that has at least three USB ports. At least one type-C and the other should be anything above faster than 2.0 is acceptable.
That budget should be able to give you connectivity to devices like an external monitor or projector. If you need such a connection in the future, you need HDMI or mini display port output. An ethernet connecting port is necessary but not a must if you have Wi-Fi connectivity.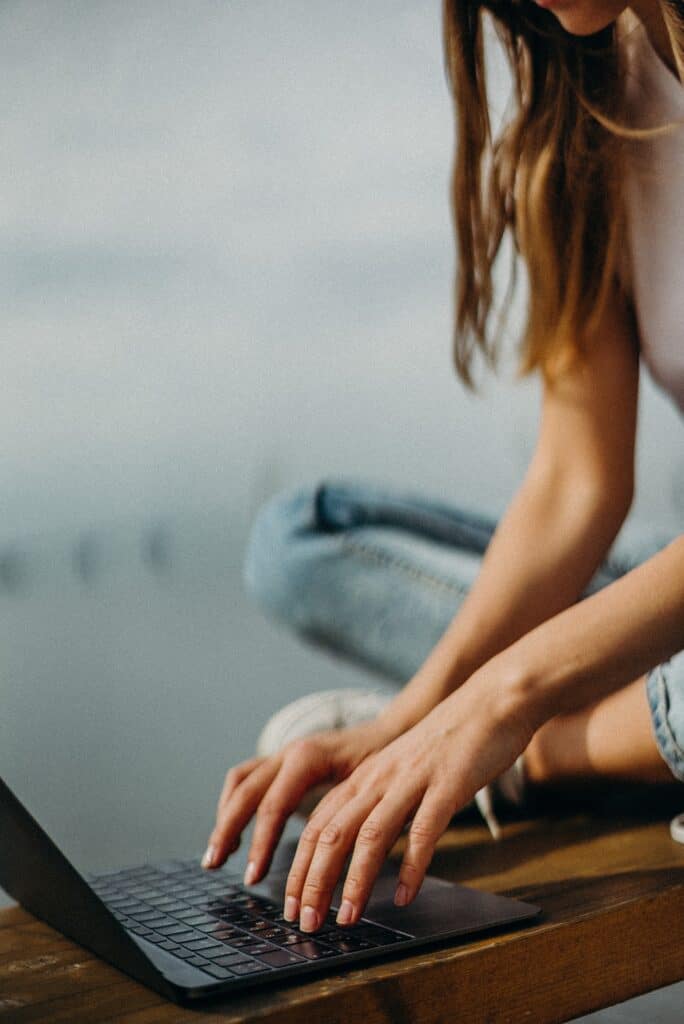 Battery Life and Capacity
The battery warranty period is always shorter than the laptop warranty. Most manufacturers will only give you a one-year warranty on the battery. You need to check on two things for your laptop's battery, the capacity and number of cells.
Some laptops come with built-in batteries. When the batteries die, you can't replace them yourself, but you have to take the machine for service. We recommend that you take a bigger battery capacity that will allow you to finish your tasks and assignments in the events of power cuts.
Hard Drive Capacity
Your hard drive capacity matters a lot, depending on what you want to store in your machine. Hard drives begin from 64 GB up to 1 TB in capacity.  You have enough space to store your photos, videos, documents, and even audio files. 
We recommend that for this price range, you buy a laptop with at least a 256GB SSD space. In most cases, laptops that under 600 dollars come with 8 GB RAM, which is powerful enough to support such huge storage space. 
It is also important to note that there are two types of Hard drives, and they differ in size and speed. Solid State Drives (SSDs) are better than Hard Disk Drive (HDD). They are smaller, lighter, faster, quieter, and energy-efficient. SSD units also make your computer boot-up faster than it would with a hard disk.
Conclusion 
Whenever you need a perfect laptop for your need, there are specific features that you should consider. Otherwise, you might end up spending more money and getting the least value out of the machine. With the above guide, you have everything you need to buy your ideal laptop.