For veteran gamers, a laptop buying process will probably come down to two options: MSI vs ASUS. MSI has mainly focused on gaming laptops while ASUS has diversified its models to cater to different customer needs.
Since these two brands are both powerhouses in the computer industry, picking the best fit for you might be a hassle. That is we prepared this guide to help you settle for a brand that will satisfy both your budget and specific needs. 
MSI vs ASUS
After looking at the different aspects of each brand, we can proceed and have an in-depth look at some of their similarities and differences.
We have prepared a detailed comparison of MSI and Asus to help you make an educated buying decision. Let's start by having a quick overview of each brand.
MSI
MSI is an abbreviation for Micro-Star International. This is a Taiwan-based InfoTech company headquartered in New Taipei City in Taiwan. Five former Sony electronics engineers established the company in 1986 since then, it has grown to become a well-known multinational corporation, especially in the computer industry.
Most people associate MSI with gaming laptops. MSI has set the bar high when it comes to offering cutting edge technology with high-end graphics. All MSI laptops are fitted with cooler boost technology that enables users to play games for longer hours than other laptops. The cooler boost technology helps users to play games as much as they wish without worrying about overheating.
MSI laptops mostly run on Intel core processors. You can attribute the high-quality graphics used in MSI laptops to the Dual Force graphics card. The Cherry MX Speed switch is another additional feature on MSI laptops that enable users to click faster when using the keyboard.
Most MSI gaming laptops come with a customizable keyboard. This gives users and gamers a chance to customize their keyboards to their preferred preferences. The keyboards have a backlight that you can customize to different colors.
MSI laptops have a fast refresh rate on their screen. All MSI laptops have an HD display and they use true color technology which gives users a better display with finer details. MSI laptops use Nahimic audio technology which makes the sound on the laptop impressive, giving users the chance to enjoy 360-degree audio experiences. 
The laptops are great withstanding harsh conditions and long hours of use. They last for a long time. When it comes to cost, MSI laptops are one of the most expensive laptops in the world. 
Some of the most notable MSI laptops include:
MSI GL 62M 7 REX-1896
MSI GE 75 Raider
MSI GF63 Thin
MSI GP73 Leopard
Asus
ASUS is a Taiwanese company founded in 1989 by ex-Acer hardware engineers. Asus is the 6th most popular PC vendor with a 5.5% market share.
Although it started as a hardware company, Asus has now ventured into other kinds of products such as smartphones, tablets, and laptops. Apart from building premium laptops, the company has also built a reputation for itself with its motherboards.
This brand is also famous for its Xonar sound cards. These are some of the best sound cards in the market. In recent years, ASUS has also ventured into the world of smartphones with the Padfone series of smartphones. The Nexus 7 tablet from Asus is one of the best in the market.
In its initial years, ASUS lagged behind when it came to making gaming laptops that rivaled their competitors. However, with the introduction of the Republic of Gamers (ROG) laptops from ASUS, they are now giving competitors like MSI a run for their money.
The ZenBook laptops represent the business world for Asus. These are business-oriented laptops that rival top business laptop brands like ThinkPad laptops from Lenovo. Their brands of laptops, tablets, smartphones, and motherboards have expanded greatly over the last few years.
Popular  models include:
ASUS ROG G703GX which has an i9 processor
ZenBook Pro Duo
Asus VivoBook L203MA
ROG Zephyrus
ASUS Mini
Similarities Between MSI And ASUS
Although MSI and ASUS are competing brands, they are similar in some ways. Below are some outstanding differences between MSI and ASUS. 
Both Are Popular Brands
The two companies started in the late 1980s and have undergone changes over time to establish themselves among the top hardware companies in the tech world. While ASUS enjoys a bigger share of the market, MSI has dominated the gaming world with its cutting edge laptops.
Both Have Unique Designs
ASUS laptops have unique designs and build. Their laptops range from business laptops to gaming laptops. Each of these brands has a unique design that anyone can easily recognize. MSI laptops have a backlight on the keyboard that you can customize to suit your needs. You can also reprogram the keyboards and customize it to suit the needs of the user.
Asus gives its customers a large variety of colors to choose from. This gives their customers the freedom of choosing any laptop of their choice without confining themselves to a particular color, shape, or design.
Both Make Powerful Laptops
It is quite obvious both brands have highly competitive laptops in the market. ASUS has even gone a step further to make smartphones and tablets for their customers. MSI is famous for coming up with high- performance gaming laptops that offer unmatched gaming, video streaming, video editing, and programming experiences.
You will definitely find a laptop that suits your needs with either of the two brands.
Both Offer a Wide Variety of Products
Whether you are buying an MSI laptop or ASUS laptop you can rest assured you will get the right one that suits you. Both brands have diversified their laptops to cater to the needs of students, freelancers, business people, programmers, artists, and gamers.
ASUS has spread in the tech world and is now manufacturing tablets, smartphones, and motherboards. On the other hand, MSI is now making business-oriented laptops and has even ventured in the production of motherboards among other hardware. It is clear that both brands offer laptops for professional and basic use.
Differences Between MSI And ASUS Laptops
Despite having several things in common, the two brands have a number of aspects that stand out from each other.
Price
MSI laptops are more expensive than ASUS ones. This is quite obvious judging from the price range of MSI laptops. The low priced MSI laptops cost around $800 and the highest price of high-end MSI laptops is around $5,000. 
This is above the price range of ASUS laptops. However, MSI laptops give a much better experience for gamers, video editors, and programmers. This is due to the fast processor speeds and high- quality graphics.
Low budget ASUS laptops can cost around $200. These come with a Dual-Core processor and run normal computer programs. High-end ASUS laptops cost around $1,500 to $2,500. This makes it a more affordable option than MSI.
Market Share
Despite both companies having started at the same time in the late 80s, ASUS has a bigger market share and their customers are across the globe. 
Note that MSI started before ASUS. Most MSI clients are in North America and are mainly gamers. ASUS has clientele from all corners of the world. Moreover, they have smartphones, tablets, and hardware such as motherboards. No wonder their clientele is bigger.
Durability
Overall, ASUS laptops are more durable than MSI ones. This has been one of the selling points for ASUS. Their resilient motherboards can withstand the roughest and toughest conditions. The six-celled battery can last up to 10 hours when fully charged. This is a plus to those students and travelers.
On the other hand, MSI laptops have three-celled batteries which can only hold the charge for only six hours.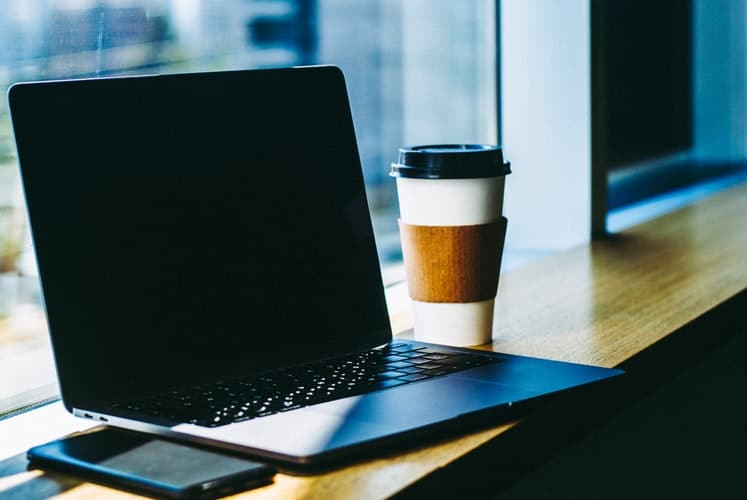 ASUS gives its customers at least two years of warranty. They cover any type of damage caused by natural disasters. The warranty extends even further to cover the battery. This gives customer's confidence in their products. Moreover, their customer care response ranks higher than MSI. This makes ASUS more durable and resilient.
Value for Money
ASUS gives their customers a better value for their money compared to MSI. A $200 Asus laptop will have the same performance as an $800 MSI laptop. MSI laptops are great for gamers so they tend to be more expensive than ASUS laptops. However, having a high price doesn't always translate to good performance.
Main Distinguishing Factor
The main distinguishing feature that stands out between the two brands is the price. MSI laptops are way more expensive than ASUS laptops. The reason behind this is because MSI laptops use specific features and designs catered for gamers.
When to use MSI
Below are some instances in which it would be best to use MSI instead of ASUS. 
Superior Gaming Laptop
MSI is a well-known brand in the gaming community. If you are looking for a laptop that will treat you to the best gaming experience, this is the brand you should look out for. Although Asus also has some good gaming options, MSI is a step ahead especially in terms of innovation and gaming features.
High-Speed Laptop
MSI laptops pack some of the best processors in the market. For this reason, they have very high processing speeds. They are, therefore, the best options if you have some hardcore tasks that require plenty of computer power. 
Great Color Display and Graphics
Display performance is one of the most important factors to consider when buying a laptop, especially for gaming purposes. Both Asus and MSI have plausible display quality that makes them great options for gaming, watching movies, and streaming video. However, from our experience, we think MSI has better screen quality in most of its laptops. 
Budget Is Not a Concern
If you care more about usability than budget, MSI will be the best option for you. Like we have already discussed above, MSI laptops tend to be more expensive than their ASUS counterparts. However, they offer the best features and make for great picks for people who are looking for extra bells and whistles in their gaming laptops.
When to use Asus
If you can relate to any of the following instances, we recommend you use Asus instead of MSI.
Value for Money
While both brands have some budget options, Asus offers the best value for money. If you are on a budget and looking to save a few bucks on your purchase, you'll get a good pick from Asus. Although you might have to pay more for premium options, you will still get a laptop that is the best fit for your specific needs. 
Long-Lasting Laptop
Asus has for a long time been banking on the durability of its laptops to gain customer loyalty. True to their word, most of their laptops come with a great build quality and a durable body. We'd recommend this brand if you don't plan on buying a laptop every year and want something that can last long enough. 
Long Battery Life
Both Asus and MSI laptops have long battery lives. However, based on our testing and experience using both brands, we've found Asus laptops to be more durable. They are the best fit if you are looking for a laptop you can use for a long time without having to recharge.
Final Verdict
Each of these brands has its own pros and cons. MSI laptops have their own impressive specs that stand out. However, the build of the laptop isn't that attractive. ASUS laptops have one of the best motherboards in the market. They can withstand any condition and situation they find themselves in. ASUS laptops have innovative designs. 
Also, they have diversified their product to suit other hardware and gadgets such as smartphones and tablets. ASUS has better customer care service than MSI. In order to identify the best laptop to buy, you should first evaluate the need or purpose the laptop will serve. ASUS and MSI laptops are one of the best laptops out there in the market.