Whether you are in search of a premium gaming laptop or a cheap model, Lenovo vs Dell is a debate that will always come up while shopping around. Both companies produce quality machines to satisfy the various needs of their customers. In this guide, we are going to help you make an informed buying decision when it comes to choosing between the two brands. 
General Overview
Before we have a detailed comparison between Lenovo and Dell, let's quickly go through each and try to get a glimpse of what role each brand plays in the tech world.
Lenovo
Between 2013 and 2015, Lenovo was the most sought-after Laptop Company in the world. In 2019, it became the largest PC vendor in the world. These are some features that make it a competitive laptop brand.
Processing Speed
Most high-end Lenovo laptops use the 8th generation i7 processor that offers unmatched speeds and versatility. With such high speeds, these laptops can easily handle any kind of task thrown at them. These tasks range from programming, graphic design, gaming, editing among others.
Some laptops run on the i5 and i3 processors while low budget Lenovo laptops use Dual-Core processors from AMD or Intel. If you love streaming or gaming, you can opt for high-end Lenovo laptops that have an NVIDIA QUADRO graphic card for unparalleled performance. 
Build Quality 
When it comes to their build, Lenovo Company has ventured into the future with confidence with their yoga line of laptops. These are geared towards ensuring comfort and luxury by providing convertible laptops that anyone can use as tablets or in tent mode. 
Gaming laptops from Lenovo come with a backlit keyboard and a sharp screen that gives the laptop an impressive look.
The cheaper Lenovo brands come with polycarbonate build for better durability and extra protection. Others come with a carbon fiber body, shock, and temperature resistance chassis and are available in multiple colors.
Innovativeness
Lenovo was among the first brands to introduce the TrackPoint on their laptops. This is simply the additional mouse located at the center of the laptop. They are also credited for coming up with WRITE it. This is a program that enables you to handwrite on the screen using a stylus. 
Additionally, Lenovo was among the first to embrace HDR displays thus making viewing more captivating. In recent years, they have released the snapdragon 835 CPU for gaming. Lenovo laptops run on 6-cell batteries that deliver a run time of 5-11 hours.
Dell
Dell is a laptop powerhouse across the world. The company started in Round Rock, Texas in 1984. They specialize in desktops, laptops, tablets among other hardware. This is the third-largest PC vendor with a 16.8% market share based on its 2019 unit sales. 
Below are some of its strongest selling points. 
Processors
Most Dell laptops use AMD and Intel processors in their systems. However, their preferred choice over the years has been Intel processors. When it comes to gaming, they have a special gaming laptop line known as Alienware. Alienware laptops have redefined the world of gaming with their fast speeds and high-quality display. 
Due to the high-speed requirements, Alienware laptops use the i7 processors. Designers, programmers, and game developers find it easy to work with these laptops due to the high quality of the graphics. Dell laptops that come with i5 and i3 processors are ideal for business people, travelers, and students.
Display
In order to provide you with jaw-dropping graphics, Dell heavily relies on the NVIDIA graphic card which is one of the best in the market. Having a laptop with outstanding graphics can be a game-changer even for those who are simply editing a basic video.
Components
Dell manufactures laptops aimed at all types of customers in the market. Their laptops use different processors such as AMD and Intel. Lower priced Dell laptops come with dual-core processors and high-end Dell laptops are fitted with the Quad-Core processors.
Dual-core laptops come with an average screen size of around 11 inches while high-end gaming laptops come with a 17-inch screen. Most Dell laptops come with a three-cell battery which roughly translates to an average of six hours battery life when fully charged.
Lenovo vs Dell
Now that we have a clear idea of where each brand stand, we can now look at some of the areas where they two appear to have similarities and aspects which make them differ from each other.
Similarities Between Lenovo And Dell
When comparing the two brands, you will notice that the two have a lot in common due to the shared software and programs.
Both Use Fast Processors 
Most of the laptop brands come with at least an Intel Core i5 processor which is fast enough for day to day tasks. Low-cost laptops have a Dual-core processor that has average speed thus making it suitable to use for basic tasks. Both brands have gaming laptops that make use of high-quality graphic cards and top-notch processors for best results.
Both Lenovo and Dell laptops use Intel processors in their system. The cheaper brands have a Dual-core processor while high-end laptops have a Quad-core and sometimes six-core processors. 
The two companies have gaming laptops dedicated to giving gaming enthusiasts a lasting impression.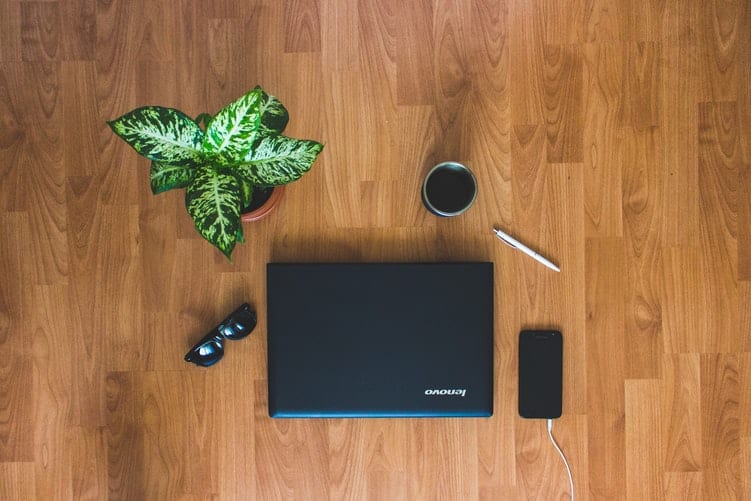 Both Are Affordable
With a budget of at least $200, you can easily purchase a Dual-core laptop from either Lenovo or Dell. However, you can still get high-end laptops that cost above $1200. The prices and specifications of both brands complement each other; this means that a $200 Dell laptop will have the same features with a Lenovo laptop that costs around that price.
Both Are Resilient And Durable 
Both laptops can at least last a minimum of six hours when on a full charge. This is enough time for anyone traveling or a student to finish tasks from any part of the world. The two brands are highly reliable with an assurance of at least two years of great performance.
In case of any challenges, you can easily contact their customer service through their websites and social media platforms.
Differences Between Lenovo And Dell
There are no major differences between the two brands. Some of the differences are only noticed in the performance of the two brands.
Lenovo Has A Higher Demand Than Dell
Over the last decade, the demand for Lenovo laptops has been on the rise and has surpassed dominant giants like Dell. You can attribute this largely to the wide range of Lenovo laptops that cater to a wide variety of customer needs. In 2019, Lenovo held the first position among its peers with a demand of 24.1% as the most sought after laptop brand.
Lenovo Has A Better Battery Life Than Dell
While both brands pack durable batteries, Lenovo laptops have a longer battery life as compared to Dell laptops. Lenovo laptops come with six-celled batteries which assures its users an average of eight hours when fully charged.
On the other hand, Dell laptops mostly have three-cell batteries with slightly shorter battery life. The three-cell battery can last an average of six hours which is shorter than what you get with Lenovo.
Dell Has A Better Customer Service Than Lenovo
When it comes to customer service, Dell takes the day. Their customer service response is quicker, more in-depth, and one that gives a lasting solution. Their social media response is up to date and fast.
Major Distinguishing Factor
The main thing that stands out between the two laptops is the TrackPoint mouse located in the middle of Lenovo laptops. This is an additional mouse strategically placed at the center of the keyboard to enable a user to navigate in case the main mouse malfunctions.
When shopping around for a long-lasting laptop, one that is made with high-quality components, then it is worth considering using Lenovo laptops. They offer a wide range of laptops that perform different tasks smoothly. Lenovo laptops are also good for those who travel a lot. Some of them are convertibles which provide plenty of flexibility and portability when traveling.
When to use Lenovo
If you want the best value for money
If you intend to buy a gaming laptop
If you want a battery with a longer battery life
If you want a brand that millions of people around the world trust
When to use Dell laptop
It is a perfect choice for those who like using popular brands
In case you are looking for a portable laptop for college or business use
If you are interested in buying a gaming laptop then you can invest in an Alienware laptop from Dell
Final Verdict
In case you are looking for a power-packed laptop with good battery life, durable body, cheap to purchase, then Lenovo is the ideal brand for you. There are different models that come in many sizes and speeds.
On the other hand, Dell provides better customer service and display features than Lenovo. At the end of the day, your needs will determine the brand you will eventually settle down for.