If you just bought a wireless mouse and you're wondering how to charge it, you will learn everything you need to know in this guide. We have prepared a simple step by step tutorial to help you learn how to charge a wireless mouse without breaking a sweat. 
So, whether you are using one of the popular Logitech wireless mice or Apple's Magic Mouse, you will discover how to charge, how long you should charge it and how to check the battery level. 
How to Charge a Wireless Mouse 
Most wireless mice models usually come with rechargeable batteries or a USB cable for charging it. The process is not different from charging your phone or laptop.
All you have to do is plug the cable into the power source (such as your laptop's USB port) and the mouse's charge jack.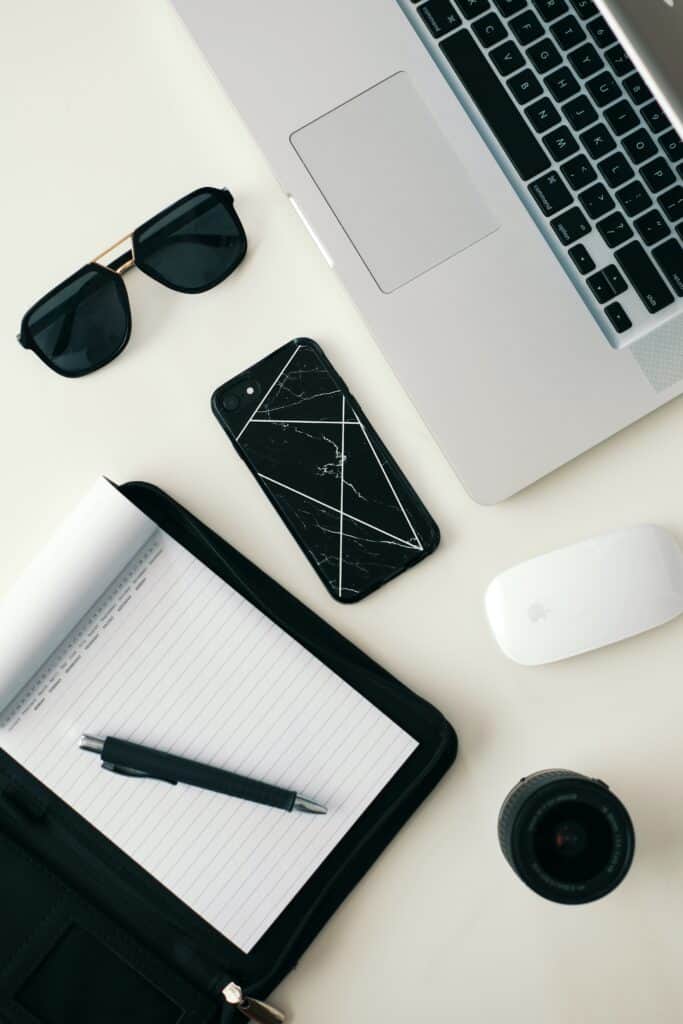 How to Charge a Wireless Mouse Using a USB Cable
If you have never done this before, the whole process might not be as straightforward as we make it sound. So, to make everything easy here is a step by step guide on how to charge a wireless mouse using a USB cable. 
Amazon Basics USB-C to USB-C 2.0 Fast Charger...
USB-IF Certified, connects any USB-C enabled devices. For power transfer/charging smartphones, power...
In the box: 1 cable, 9 foot 15W USB-C 2.0 cable for charging and powering devices, transfering data,...
Fast Charge and Data Transfer: Supports fast charging up to 15W (5V/3A) and data transfer speeds up...
If the batteries are not built-in, make sure that they in before connecting the USB mini-plug. For wireless mice using removable AAA-size batteries, the battery compartment would usually be on the back of the mouse. All you have to do is slide the small cover on the back to reveal the two batteries. 
Insert the mini end of the USB cable into the jack on the wireless mouse. The location of the charge jack may vary depending on the type and design of the mouse you are using. For example, the jack is on the underside of the slim Apple Magic Mouse 2 and the front edge in most of the other mice. 
Plug the opposite end of the power cable into a USB port on your laptop and leave the mouse to charge for 2 to 3 hours. The charging period may vary depending on specific manufacturer instructions. However, with modern power cables, two hours should be more than enough to charge most models.
In case your wireless mouse doesn't come with built-in batteries, we recommend that you only use rechargeable batteries instead of regular ones. Regular batteries may burst, leak and damage the mouse when an electrical current passes through them. 
How to Check a Wireless Mouse's Battery Life
Most wireless mice come with battery indicators. For example, if the mouse battery is running low, you will see a red blinking light. However, if you want to check the mouse's battery level, you will have to do it on the computer screen.
Sale
Logitech MX Master 2S Wireless Mouse – Use on...
Cross computer control: Game changing capacity to navigate seamlessly on 3 computers, and copy paste...
Dual connectivity: Use with upto 3 Windows or Mac computers via included Unifying receiver or...
Advanced ergonomic design: Perfectly sculpted, hand crafted shape supports your hand and wrist in a...
The process is a bit different depending on the operating system you are using.  
How to Check Wireless Mouse Battery Level on Mac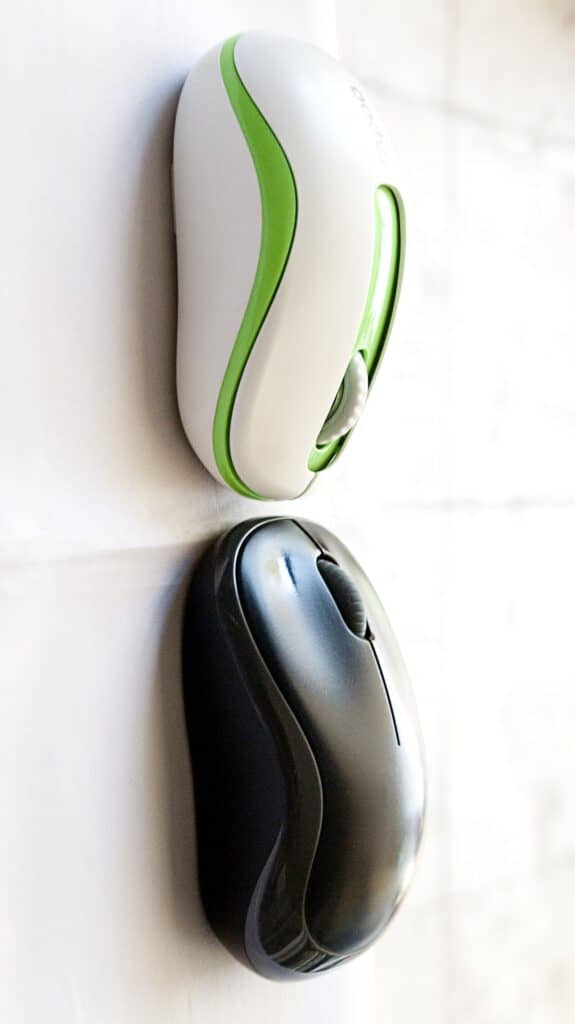 If you are not sure how much battery power is remaining on your Apple Magic Mouse, you can quickly check it on your Mac doing the following:
Fire up the Apple Menu and click on System Preferences 
Click on Mouse. A pop-up window will appear 
Look for Mouse Battery Level and click on it, this is usually on the lower-left corner
You'll see the remaining battery percentage of the wireless mouse
You don't have to worry about your mouse's battery life running low without your knowledge. The macOS will display a notification when the mouse hits 10% battery power.
A flashing Bluetooth icon on the menu bar will let you know. The icon will show when battery power is running low even when you disable it in System Preference. 
This will help you recharge the mouse before it completely runs out of power. When only a few seconds of battery power is remaining, you will receive an alert notifying you that the mouse will power off any moment. 
How to Check Wireless Mouse Battery Level on Windows 10
To quickly check how much power is remaining on your wireless mouse using Windows 10, try the following:
Launch the Start Menu, you can do this by either pressing the Windows key on the keyboard or by clicking the Windows icon bottom-left corner of the display. 
Click on the settings icon. This is on the bottom left corner of the display just after the power icon.
A pop-up window will appear with several settings options. Click on Devices and then Bluetooth & Other Devices. 
Just below the "Mouse, keyboard & pen" heading, a battery percentage indicator will be shown next to the Bluetooth name of your wireless mouse. The battery level will be updated as you keep using the mouse. 
Sometimes, you might not see the battery indicator. This usually happens when you are using an unsupported version of Windows 10 or if the functionality is not supported by your Bluetooth device. 
How Long Does it Take to Charge a Wireless Mouse?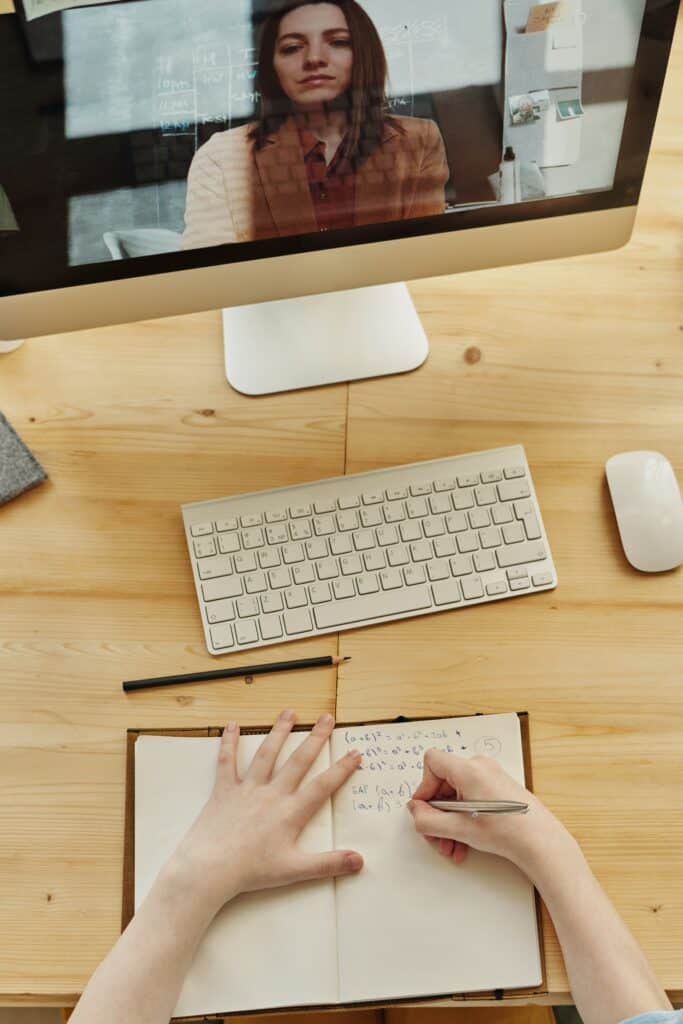 Most wireless mice take 2-3 hours to fully charge. The amount of time to charge the mouse may vary depending on the mouse brand, amount of power from the laptop's UBS port and charging technology.
That is, whether you are using fast charging or not. If you are using fast charging, it may take less than an hour.
How Long Does A Wireless Mouse Stay On Before Recharging? 
Most wireless mice can last about 2-3 months before recharging. Apple claims that their Magic Mouse 2 can preserve battery power for up to 2 months after charging for 2 hours or a whole day when charged for 2 minutes.
Sale
Apple Magic Bluetooth Wireless Laser Mouse - A1296...
Renewed products look and work like new. These pre-owned products have been inspected and tested by...
Laser technology delivers 20 times the performance of standard optical tracking
Miniature sensors detect even the slightest movement
Of course, each manufacturer has their own claims as to how long the mouse can stay before recharging. 
In most cases, the amount of time you use the mouse will inform how long its battery lasts so different people might get different results. 
Can I Charge A Wireless Mouse While it's Off?
This question has mixed answers. For instance, Apple claims that their Magic Mouse 2 will charge faster when turned on while other people report that their mice took a shorter time to charge while they were off. 
Based on our findings, there is not much time difference as long as you don't interrupt the mouse while charging. 
Conclusion 
We hope this guide has helped you learn how to charge your wireless mouse and how to check battery percentage on the OS X and Windows operating systems. If you still have inquiries, feel free to contact us and we will be happy to help you out.