How much does a Dell laptop weigh, is a question that although not asked as numerous as you'd expect is all the same asked. Whether it be by Dell diehards or just simply customers concerned about the weight of laptops specifically by Dell, I think it's still a legitimate concern. So, this is in response to a question I've seen asked by a couple of people online.
Right off the bat, I would like to say there is no general weight inscribed for Dell laptops. I don't think Dell has a standard weight that they keep for their laptops. It would be more correct to assume they manufacture laptops according to the consumer's needs.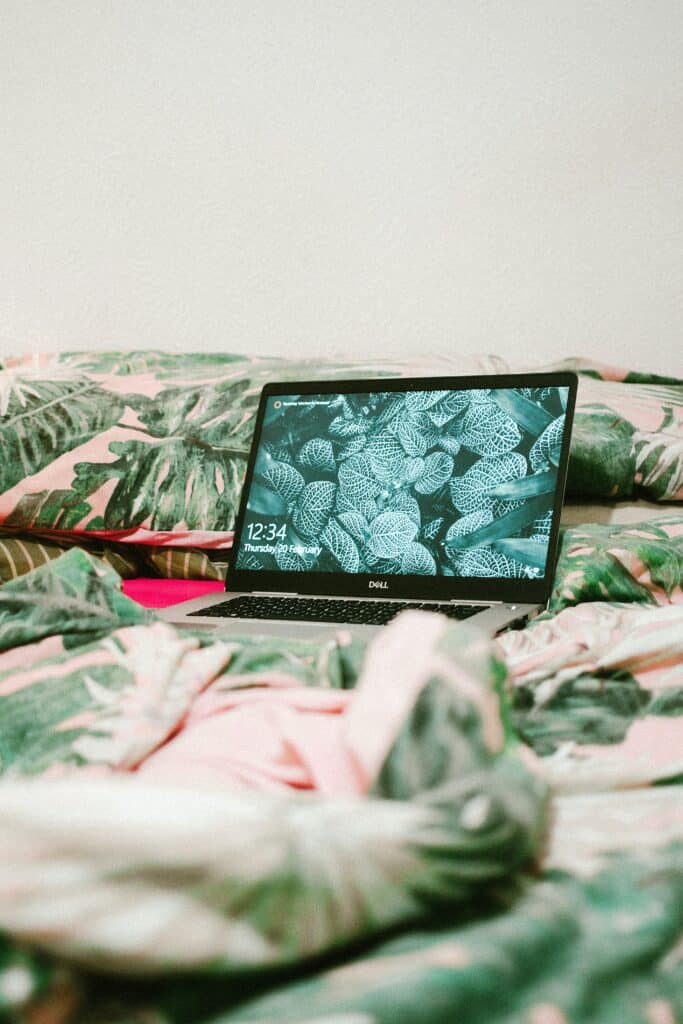 That would mean there are categories of laptops; gaming laptops (normally the heaviest and bulkiest), casual laptops (students and office-oriented) and notebooks (the lightweight kind). Typically, since plain assumptions aren't enough, we'll get a bit detailed examples to explain my train of thoughts.
Our Sample test
We took it upon ourselves to compare a couple of Dell laptops as seen below. And as you'll find out, there are more than a dozen laptops within 3 pounds and under. Generally lugging a heavy laptop around all day can take a toll on your shoulders, arms, and back.
So we were glad to note that most of the laptops on the Dell line up fall under 3 pounds, which puts them in the easy-to-carry category. Also, note that this list includes some of Dell's finest high-end laptops like the Dell XPS 13 9370 to the least powerful casual run-to-the-mill laptops (Dell Inspiron 11 3000 (2015)).
Dell XPS 9370 13.3in 4K UHD Touchscreen Laptop PC...
Intel i7-8550U Quad-Core Processor (up to 4.0GHz with Turbo Boost, 8MB Cache)
16GB LPDDR3-2133MHz SDRAM - 512GB PCIe M.2 Solid State Drive
13.3-inch UltraSharp 4K Ultra HD InfinityEdge Touchscreen Display (3840 x 2160) with Intel HD...
So to answer whether Dell does have a general weight for their laptops, I would say it's a two-fold answer. Yes, in the light of heavy laptops kill mobility so they generally try to keep their systems as trim as possible. And secondly, Dell has to adhere to customer needs and preferences on laptops, so they work within the parameters of each category, be it gaming or casual use.
Listed are some of Dell's best selling laptops
Admittedly, this list does not include 15-inch laptops because those are obviously bulky. The Dell Inspiron 17 7000 2-in-1 (7786) for instance, weighs a whopping 6.1 pounds so it's as huge as some gaming rigs we've seen. And it's not only in Dell, but other manufacturers also have heavier laptops under the 15-inch category. There is a silver lining to this large size though.
There is plenty of screen estate to work with, larger palm rest, wider keyboard, number pad included, and a spacious keypad. However, 15 inches (desktop replacements) are known to run through batteries very fast and are subject to poor battery life.
A bit of Sacrifice is necessary
On the flip side, lightweight laptops (usually 13 to 14-inches) sort of standardize on most features or even compromise on other features that might not be compulsory. For instance, you'll find a modern laptop without a DVD drive. Since streaming online, Netflix, Dropbox and Cloud storage made headlines optical drives have almost surely been eradicated as a necessity.
Fortunately, not all laptops have obliterated this feature, as there are still plenty of laptops outfitted with CD/DVD drives for those who need to burn CDs for work and storage.
Another feature that is commonly ditched while going for a slim and lightweight form factor is the port system. The No products found. (2018) is a great example. It weighs just 2.65 pounds and is a shear 0.46 inches thick at its thickest point. To make the thin aspect possible, Dell had to ditch the standard USB Type-A ports and full-sized SD card readers. Its previous generation does include this port so this was clearly done to cut down a few inches.
No products found.
Final Words
We all know Dell laptops for their speedy performance, eye-popping displays, and beautiful design. And just from those few on-paper specs, it's easy to recommend their brand. As far as weight goes, the bulk of their laptops are decently weighed considering a majority of the sample was under 3 pounds.
So, if you're looking for the best combination of performance, portability, and aesthetics, Dell might have a good thread of laptops in their lineup for you. Moreover, if you're still on the fence about which Dell laptop to choose with relation to weight, educate yourself with the above table. If a lightweight laptop is what you want, you'll find one with a great balance of performance, battery life and negligible weight within that list.
P/S The Dell Inspiron 9360 and the Dell Inspiron 9370 are some of Dell's best-performing laptops. They squeeze out impressive performance both for casual use, professional graphics-intensive work, and gaming.