If you have been shopping around for a laptop, you have probably stumbled upon two of the most popular brands in the computer industry: Asus vs Lenovo. While both of these brands have pretty good options, you are only buying one laptop and need to make a quick decision. 
That is why we prepared this guide to give you an insight into which brand to consider for your next purchase. 
General Overview 
Before we dive into an in-depth comparison of the two brands, let's quickly go through each and understand where they stand in the laptop market.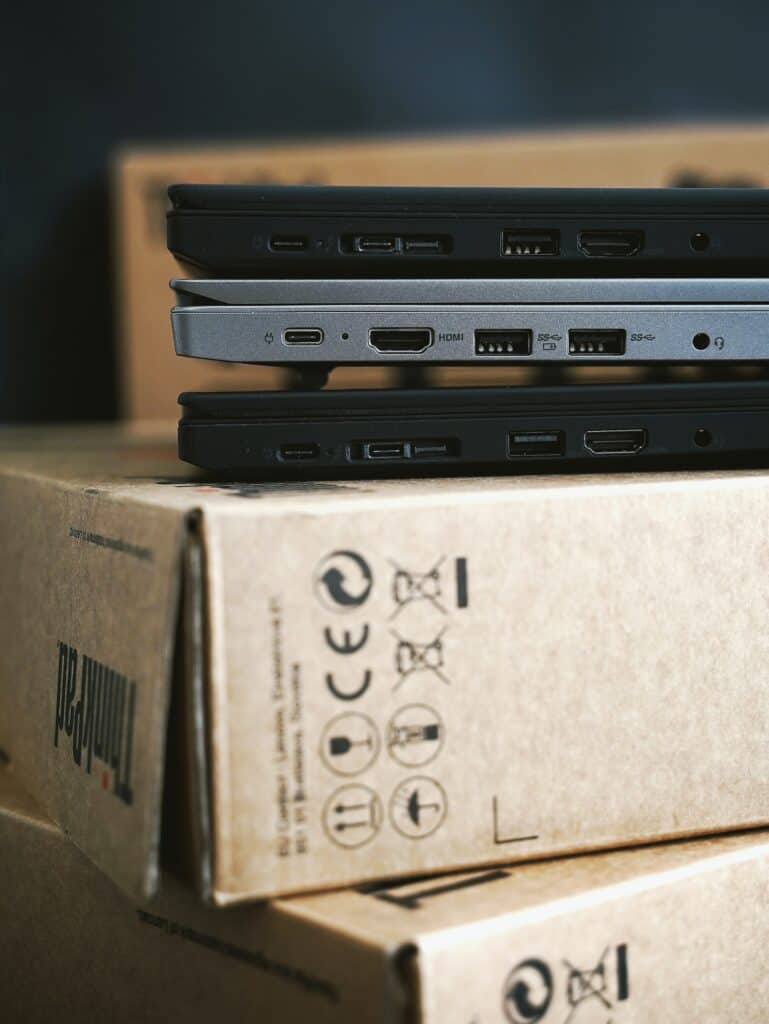 Asus 
Asus is officially known as ASUSTeK Computer Inc. It is a Taiwan-based consumer electronics company also known for its production of top-hole computer hardware. Four former Acer hardware engineers founded Asus in 1989 and since then it has grown into a recognized multinational corporation. 
Asus which is an OEM (original equipment manufacturer) mainly deals with computers, electronics, and phone hardware. Some of its most popular products include mobile phones, desktop computers, monitors, laptops, netbooks, tablet PCs, WiFi routers, motherboards, and workstations. 
Asus has particularly built a name for itself in the laptop arena by focusing on state-of-the-art innovation and customer satisfaction. 
For many years, Asus has made it a point to stand out in a sea of other laptops through its innovative features and gorgeous designs. In fact, the company ranks as the 6th largest PC vendor based on 2019 unit sales. This is based on a financial report from Gartner, a leading research and advisory company. 
The company shines with both its standard laptops and convertibles. Some of its most popular 2-in-1 models include: 
Transformer Book
VivoBook Flip
ZenBook Flip
Chromebook flip
ASUSTek is also responsible for innumerable laptops in the market. It is mostly known for such popular Asus laptop lines as: 
ZenBook
ExpertBook
ProArt StudioBook
TUF Gaming
Republic Of Gamers (ROG Gaming)
Chromebook
EeeBook
A Series
B Series
E Series
F Series
N Series
K Series
Q Series
T Series
U Series
V Series
X Series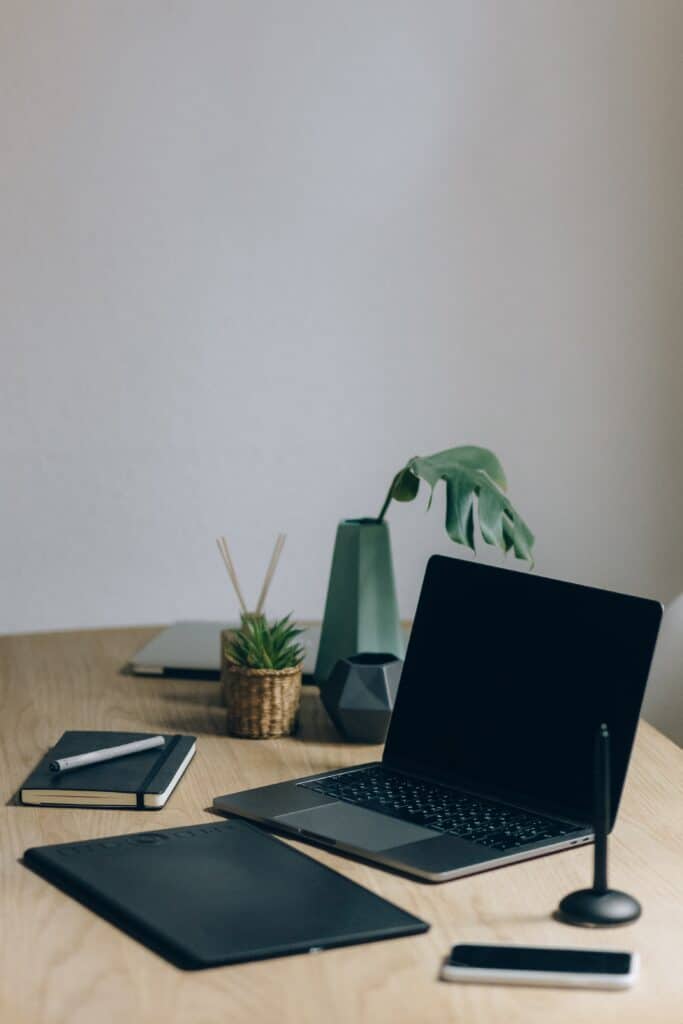 Some of the best-selling Asus laptops include Asus ZenBook 13, Asus Chromebook Flip, Asus ROG Strix Scar III, Asus VivoBook S15, and Asus ZenBook 15. 
Lenovo
Lenovo, officially known as Lenovo Group Limited, is a Chinese technology company headquartered in Beijing. Founded in November 1984, the company was originally known as Legend and later changed its name to the now popular Lenovo.
Although it is mostly known for its laptop products, Lenovo is also a renowned mobile phone manufacturer. In fact, barely two years after entering the smartphone market in 2012, it quickly became the largest smartphone vendor in mainland China. The company has also acquired several technology companies. These include IBM, Motorola Mobility, and Fujitsu. 
Lenovo, just like Asus is an OEM and is responsible for some of the most popular smartphones, PCs, tablet computers, workstations, and smart TVs. 
In the personal computer arena, Lenovo is known for its popular lines of laptop such as: 
It is also responsible for the ThinkCentre and IdeaCentre lines of desktops. 
Based on its March 2019 unit sales, Lenovo is now the largest personal computer vendor in the world. This means that it is currently more popular and bigger than Asus with significantly more products in the market. 
Some of the most popular Lenovo laptops include the Lenovo ThinkPad X1 Carbon, Lenovo Yoga C940, and Lenovo Legion Y740.
Asus Vs Lenovo
Now that you have a rough idea of these brands' history and where they stand in the laptop industry, let's dig deeper into how they compare to each other.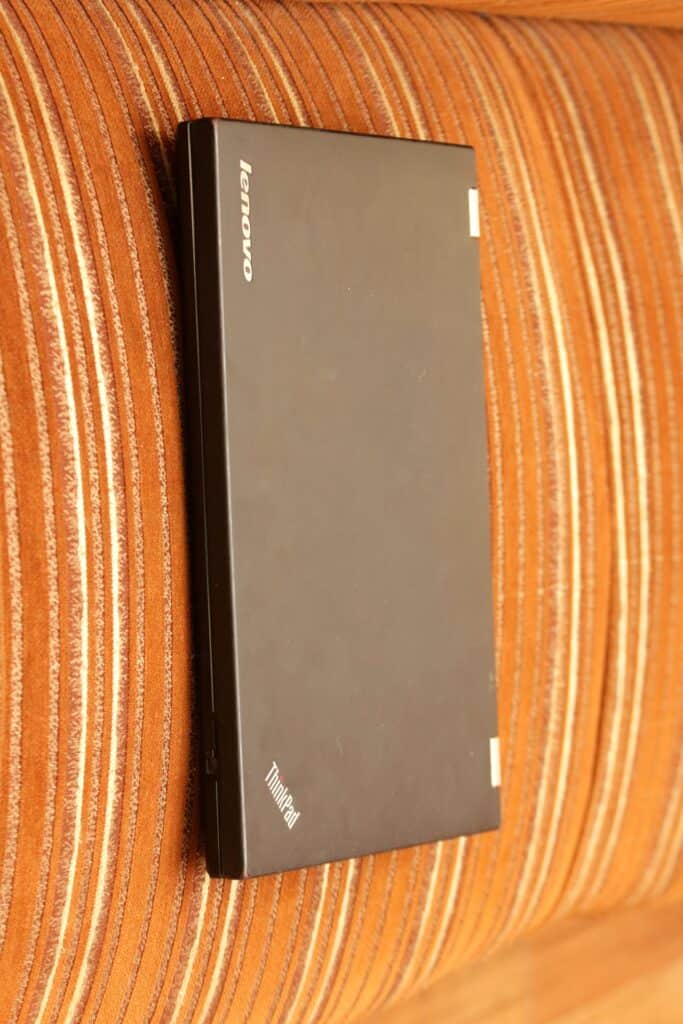 Similarities Between Asus and Lenovo
While Asus and Lenovo are rivals in the laptop market with each trying to win over customers, there are a few things that put them in the same boat. Let's quickly go over some of these similarities. 
Both Are Popular Laptop Brands 
While some people may argue that Lenovo has more exposure in the market than Asus, it is undeniable that both brands have won the hearts of many tech enthusiasts across the globe. 
Both Care About Design And Build Quality 
If you are looking for laptops with the best designs, you might find yourself at crossroads when it comes to choosing between an Asus and Lenovo laptop. 
This is because both companies put a lot of thought into the quality and design of their laptops. Lenovo, for instance, gives its customers a variety of designs and colors to choose from. Asus on the other hand, build its laptops from different materials while ensuring that they diversify their designs as much as possible. 
This gives customers loyal to both brands a lot to choose from without feeling confined to any particular design, build quality or color. The two brands also pack powerful hardware on their laptops giving them top performance. 
Both Produce Budget Laptops 
If you are on a budget and need a laptop that is usable without blowing your savings, you can trust on both Lenovo and Asus. While they have some really pricey options, the two brands offer premium models that go for as low as $300. In fact, they are among the few laptop brands that rarely sacrifice design and quality at the altar of affordability. 
Budget laptops from both brands are great basic tasks such as browsing the internet, playing light games, and doing other non-demanding tasks. 
Both Produce Powerful Laptops
Lastly, it is undeniable that both Asus and Lenovo penetrated the highly competitive laptop market by producing high-performing laptops. Most of their flagship models are known for their gaming abilities, hardcore video streaming, video editing, and running advanced software products. 
The two brands offer a wide variety of powerful gaming laptops and have inevitably built reputations for themselves in the gaming community.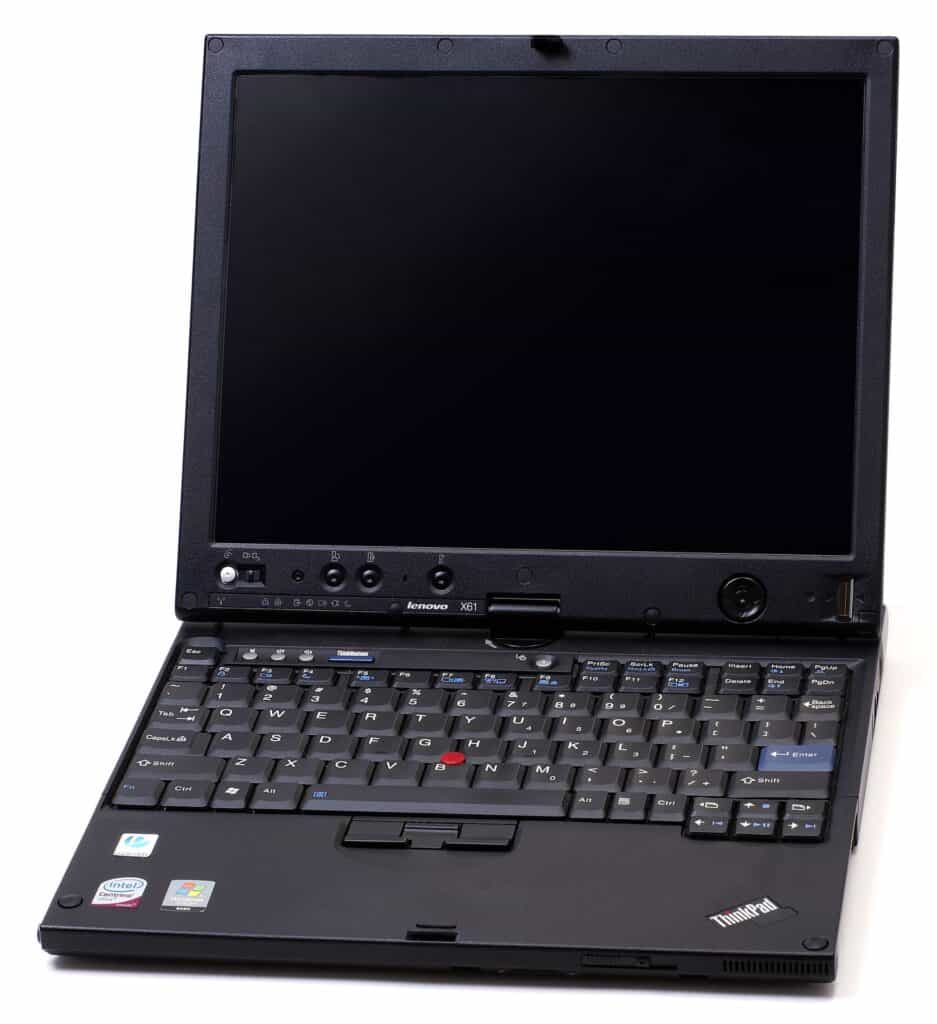 Both Brands Offer a Wide Variety of Products
When it comes to product choice, you will get a nice selection from both Lenovo and Asus. They both have laptops for professional and basic use. So whether you are looking for bulky gaming laptops, portable business options, or the flexible convertibles, you can bet on both Asus and Lenovo to deliver.
Asus clearly offer better gaming laptops. So if you are a gamer you might want to lean more towards this brand. Otherwise, it is safe to say that both brands are very versatile and can offer laptops for almost every need.
Differences Between Asus And Lenovo
Like most competing brands, both Asus and Lenovo try to outsmart each other by being unique and different in their own ways. Here are some major differences between Asus and Lenovo.
Lenovo Has A Bigger Market Share Than Asus 
While both brands are undeniably popular among electronics consumers, Lenovo has a bigger chunk of the computer market. Based on Wikipedia Statistics, Lenovo holds the number one spot with a 24.1% market share. This is based on units shipped in 2019. 
Asus on the other hand holds the 6th sport with a 5.5% market share. What does this mean? It's simple. Lenovo ships significantly more products compared to Asus.
This directly translates to a larger customer base and more trustworthiness. If you are looking to buy from a brand that millions of people around the world trust, Lenovo should be the obvious choice. 
So while both brands are among the top 6 most trusted PC vendors, Lenovo controls most of the market. 
Asus Laptops Are More Durable Than Lenovo Laptops
For many years, Asus has leveraged on durability as the main selling point for most of its laptops. This has enabled it to build a good reputation in the market especially among consumers looking to invest in long-lasting laptops.
Most Asus laptops have a good warranty to cover for any damages cost by natural disasters. They have different kinds of warranty that cover even parts of the laptop such as the battery. This shows faith in the durability of their products and commitment to providing the best value for money.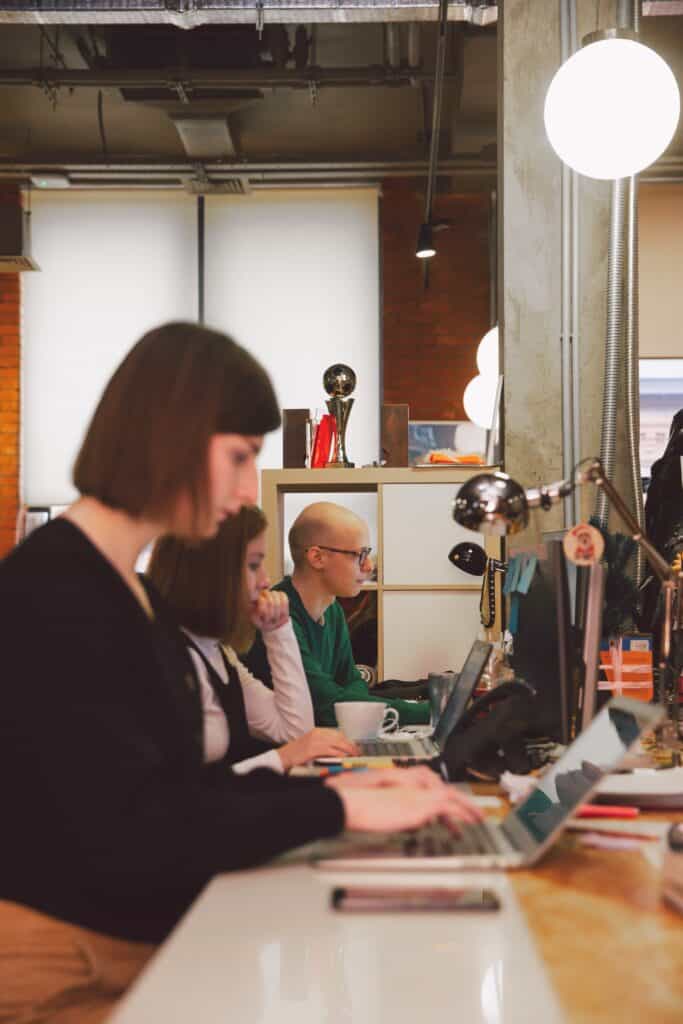 On the other hand, Lenovo has had issues with durability. While most Lenovo laptops are known for their solid performance, good design, and portability, they fall behind Asus when it comes to durability. For instance, one study reports that Lenovo has a 21.5% malfunction rate compared to Asus' 15.6%.
Most Lenovo users have reported that they have had to repair their laptops within one year of buying. Additionally, unlike Asus where the battery lasts long and even has a warranty, Lenovo laptop batteries are prone to malfunction and only last a short time especially on long use.
Asus Offers The Best Value For Money Compared To Lenovo
Most Asus' laptops are hardly overpriced; even some of the premium ones. So, if you are looking for great laptops with okay specs and impressive designs without spending all your fortune, you can bet on Asus. So, while both brands have some budget options, it is clear that Asus cares more about your pockets than Lenovo.
Most of Asus' budget laptops are ideal for basic tasks. In other words, this is the brand to go if you are not looking to play hardcore games, stream all day, or professionally edit videos. With Asus, you will generally get what you pay for. That means that their more premium models will cost more.
On the other hand, most of Lenovo's laptops tend to sport higher price tags compared to Asus. This is understandable given that the company is more popular so they can afford to increase prices without losing customers.
In fact, if we have two laptops with exactly the same specs from Asus and Lenovo, the ones from Lenovo will sell out first even when they are more expensive.
Lenovo uses their brand advantage to increase their prices. Same case with other brands like Apple. So, while this brand is popular, it might not be a good option if you are looking for budget laptops.
The good thing about this brand is that they have regular discount deals. If you keep an eye on their products, you might just get a laptop that is a good value for your money.
Major Distinguishing Factor
Apart from design, portability and build quality, good hardware components are what set Asus and Lenovo laptops apart. While both brands invest heavily in their hardware, they try to be unique and outsmart each other without hurting their customers.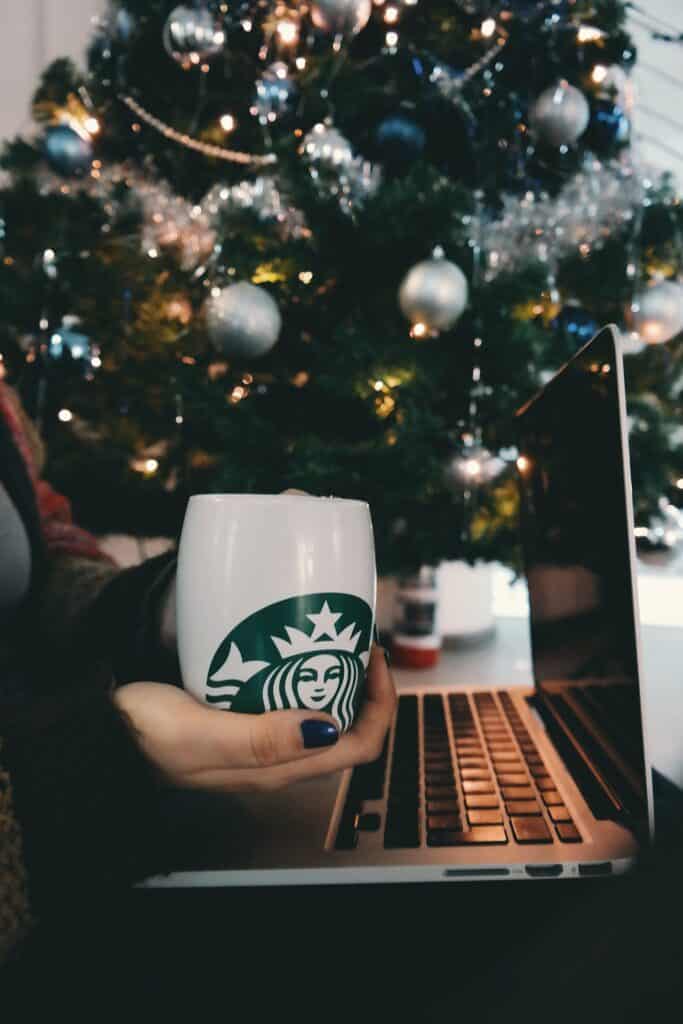 Asus originally started out as a motherboard manufacturer and is still an indisputable leader in the market. Being an OEM, Asus can manage to keep their computer components on the lower end of prices without running a loss. 
This way, the company has positioned itself as the go-to brand for low-price motherboards and other computer hardware. Some of their flagship models incorporate 4K and Full HD screens together with NanoEdge touch display.
Most Asus Laptops come with big screen sizes which make them a bit bulkier. They also use the latest internals such as the NVIDIA GeForce MX150 discrete GPU and Kaby Lake R 8TH generation CPUs in some of their models. Other models come with Asus' ScreenPad.
Lenovo, on the other hand, tends to focus more on portability. While there are a few options with big displays, the average screen size of their laptops is about 14-inches.
In terms of storage, Lenovo tends to focus more on the faster SSD rather than HDD. Most Asus models, especially the older ones use HDD storage. The company uses a variety of processors in their laptops. This ranges from Core i3s  to the super-powerful Core i9.
When to Choose Asus 
If you are looking for the best value for money 
If you are looking for better gaming laptops 
If you want more durable laptops 
When to Choose Lenovo 
If you want a popular brand that millions of people around the world are using 
If you are looking for a portable business or school laptop 
If you care about innovative features and a ton of bells and whistles 
If you are looking for useful software 
Final Verdict 
It is clear that both brands have their own ups and downs. The brand you choose comes down to what you intend to do with the laptop and what you are specifically looking for. For instance, if you are looking for the best value for your money you should consider Asus over Lenovo. 
Additionally, if you want a durable laptop for basic use or a powerful one for gaming we recommend Asus. 
On the other hand, you should buy a Lenovo laptop if you want something that many people trust, offer the best technology with a healthy selection of portable laptops for business and school.